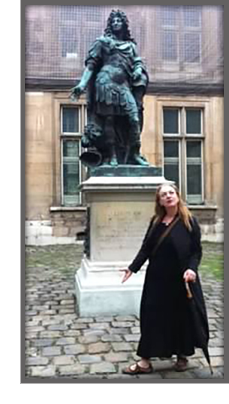 Renée Silverman (director/producer) is an award-winning director who, together with her producing partner, Peter Miller, has made Sosua: Make a Better World, which was broadcast on dozens of PBS affiliates across America, and Refugee Kids: One Small School Takes On the World, which will be launching a nation wide grass roots campaign this fall.

Renée is also a news and documentary producer whose work has been distributed theatrically and broadcast on major networks including PBS, ARD and ZDF German Public Television Networks, the BBC, Channel Four, UK and NHK, among others. For over twenty years, she has been producing hundreds of reports on politics, science, economics and culture including an award winning 3-part feature series on global warming in Alaska for German NOVA, dozens of breaking new stories, four presidential elections, two hurricanes and countless red carpets.

Having started her career in narrative filmmaking as an assistant to feature director, Jerry Schatzberg, she has also written, produced and directed two award winning short dramatic films, Other Islands and Deep Water. She is currently writing an episodic television series, The Genius of Paris, set in 1903, that follows the birth of the modern era through the circles of young Gertrude Stein and Pablo Picasso in Paris and Sigmund Freud in Vienna.

Renée is a graduate of Barnard College, Columbia University and holds a Masters degree in Comparative Literature from New York University. She spent a semester abroad at the University of Haifa and studied German at the Free University of Berlin. She works and lives in New York City with her husband, Sebastian Zimmermann and their two children.
For high-resolution headshots of Ms. Silverman, please visit our Press page.
About Other Islands Films | Renee Silverman | Awards & Affiliations | Photos