RENÉE SILVERMAN
Producer/Director/Writer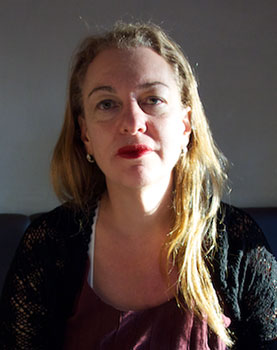 An award-winning director and producer, Renée Silverman has co-directed and co-produced two documentaries, Sosua: Make a Better World broadcast on dozens of PBS affiliates across America and Refugee Kids: One Small School Takes on the World. She has also written and directed two award-winning short dramatic films Other Islands and Deep Water which follow a fictitious family over the course of three years.

Renée and her filmmaking partner, Peter Miller are currently producing a series of films for the New York City department of Education on the Showcase Schools promising practices to highlight the visionary teaching methods in some of the cities most outstanding schools.

In addition to her work as a writer-director, Renée is a news and documentary producer for German Public Television. In a career that spans over fifteen years, she has produced hundreds of breaking news stories including 9-11, Hurricane Sandy and the Boston Marathon bombing among countless others. Her long form producing credits include From Zero to 26.4 on running the New York City Marathon and The Melting Arctic about climate change in Alaska ñ both for German NOVA.

Renée started her career as a production assistant on the notorious Madonna film, Bloodhounds of Broadway and as an assistant to director, Jerry Schatzberg on the feature film, Reunion, starring Jason Robards, written by Harold Pinter.


A graduate of Barnard College, Renée holds a Masters degree in Comparative Literature from New York University School of Arts and Sciences where she also was an instructor in the writing department. She taught screenwriting in the NYU School of Continuing Education and at the School of Visual Arts.


Renée lives and works in New York City.